Electrician
Maintenance Man Electric – No Brainer
Paul and Rick at (587) 985-6264
Service Areas: Fort Saskatchewan, Sherwood Park, Edmonton, St Albert and Surrounding Communities
Bio: As a local company dedicated to providing premier customer service, it is important to us to deliver unparalleled workmanship on every project. We offer expert service and experience to residential, commercial and industrial clients to meet your project needs and ensure durable and cost effective workmanship. We will work with you to meet deadlines and coordinate with other related projects. We will maintain open communication with you to keep you up to date on the status of your job. We do this to guarantee that the project is completed according to your preferences.
Plumbing and HVAC Services
Pipe Dream Plumbing – Wonderful Guys!
Andrew 780-803-1899
http://pd-plumbing.com/
Service Areas: Fort Saskatchewan, Sherwood Park, Edmonton, St Albert, and Surrounding Communities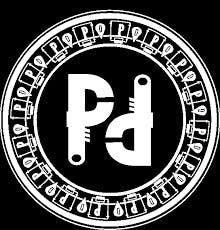 Bio: Established in 2012, Pipe Dream Plumbing & Heating Inc. is a family owned mechanical contractor that strives to provide excellent service and quality workmanship. Although a relatively young business, we have seen rapid growth from service and renovation calls to working with large contractors and homeowners in the new construction field. We are a small company that operates in an honest and professional manner and are glad to work alongside contractors and homeowners to provide a final product that exceeds expectations.
Thompson Mechanical – Reliable 100%
Mike 780-992-0586
https://www.thompsonmechanical.ca/
Service Areas: Fort Saskatchewan, Sherwood Park, Edmonton, St Albert, and Surrounding Communities
Bio: At Thompson Mechanical Services, we're a family-owned and locally-operated HVAC and plumbing contractor serving Fort Saskatchewan and the surrounding region. We are committed to providing our services in a professional, courteous and honest manner. With many years of experience in the HVAC industry, we can handle everything from full furnace or central air conditioning installations to repairs and routine maintenance. We've garnered a reputation for competitive pricing and exceptional quality of service.
Painting and Cleaning
Lofstrom Services – HIDDEN GEM! Paint and Clean!
Dar ‭(780) 992-8405‬
No Website – Referrals Speak Louder than Words
Service Areas: Fort Saskatchewan, Sherwood Park and Area
Bio: Dar is my secret weapon. When I need a place cleaned, painted, and put back together she is second to none. Trust me. Call her immediately for all cleaning and painting services. Her hard work and quality high standard will impress you.